Christian Covenant for Spiritual and Aquaculture Development in Tasajera
Daniel Teodoro & Marcela Chicas
May 21, 2017
TASAJERA ISLAND - On Monday, May 8, Kurt Jenkins (Lead Pastor) and Vicki Barton (Pastor of missions) of the Central Assembly of God (CAG) church in Houston, Pennsylvania visited Tasajera Island. This trip intended to create a closer relationship with the MiLEJ church through a spiritual covering ceremony and the advancement of the tilapia farming project. The spiritual covering ceremony had as main objective the union of both churches and established the channels of communication between the churches MiLEJ and the CAG church. This ceremony consisted of the signing of a covenant between Pastor Aristides Arce, elders of the MiLEJ church and representatives of Central Assembly of God.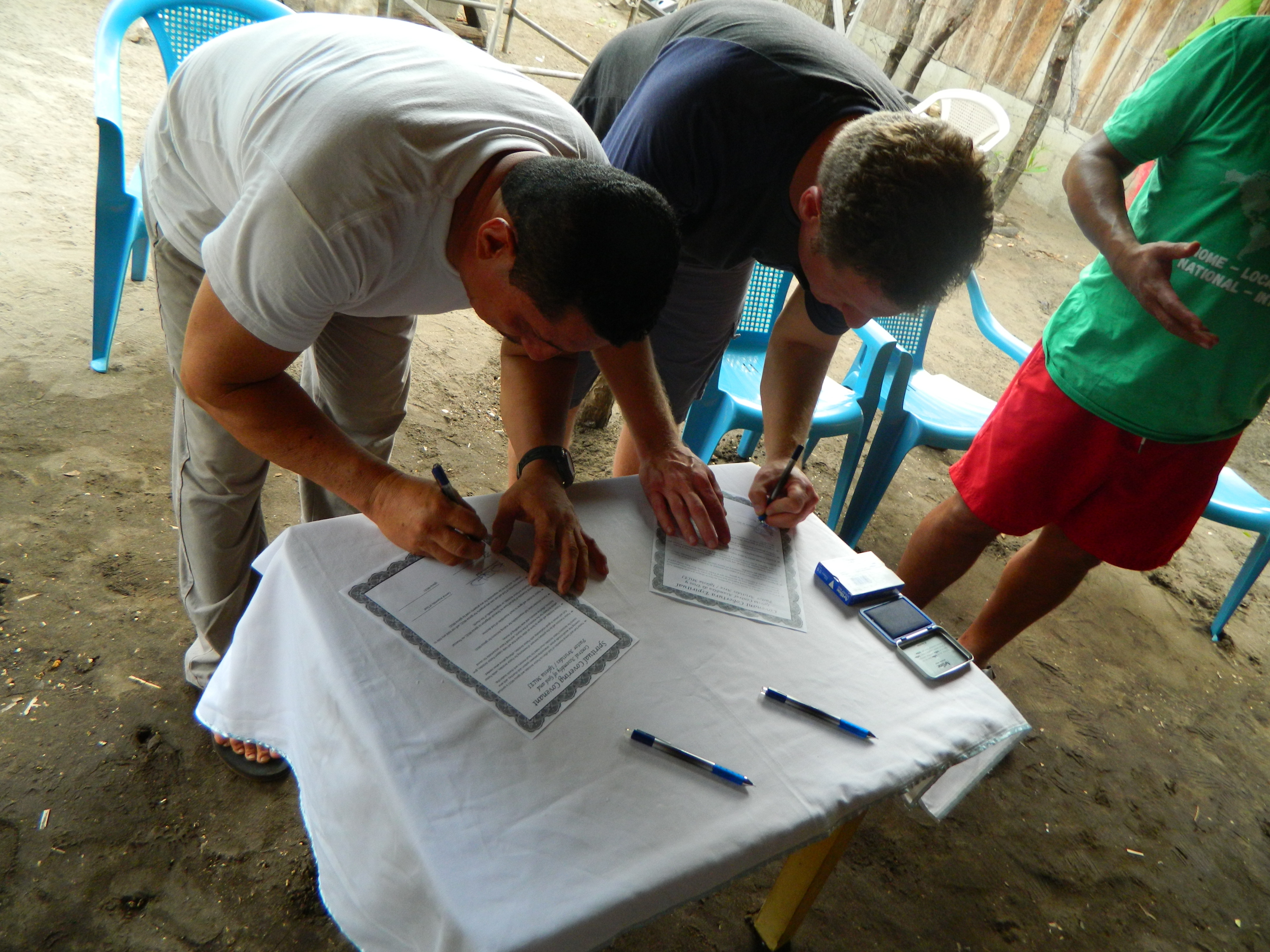 The second purpose of the visit was to advance the planning of the aquaculture project which was proposed in July 2016 by Pastor Aristides and members of his congregation. Meetings were held with the contractor in charge of the construction of the perimeter wall (Oscar Funes), and with the aquaculture technician of CORDES (local NGO), who will be in charge of training the families who participate in the project. It was publicly established that the person in charge of this project in Tasajera will be Pastor Aristides Arce with whom also they had several meetings to define communication channels, financial administration, and the next steps in the project.
The community was told that Central Assembly of God does not own the project, because this project will be run by families in the community who will benefit from it. These families who will be benefited, mostly women, are committed to help with labor during the construction of the different phases of the projecs and attend all the trainings that will be given for the correct use and maintenance of the tanks and tilapias.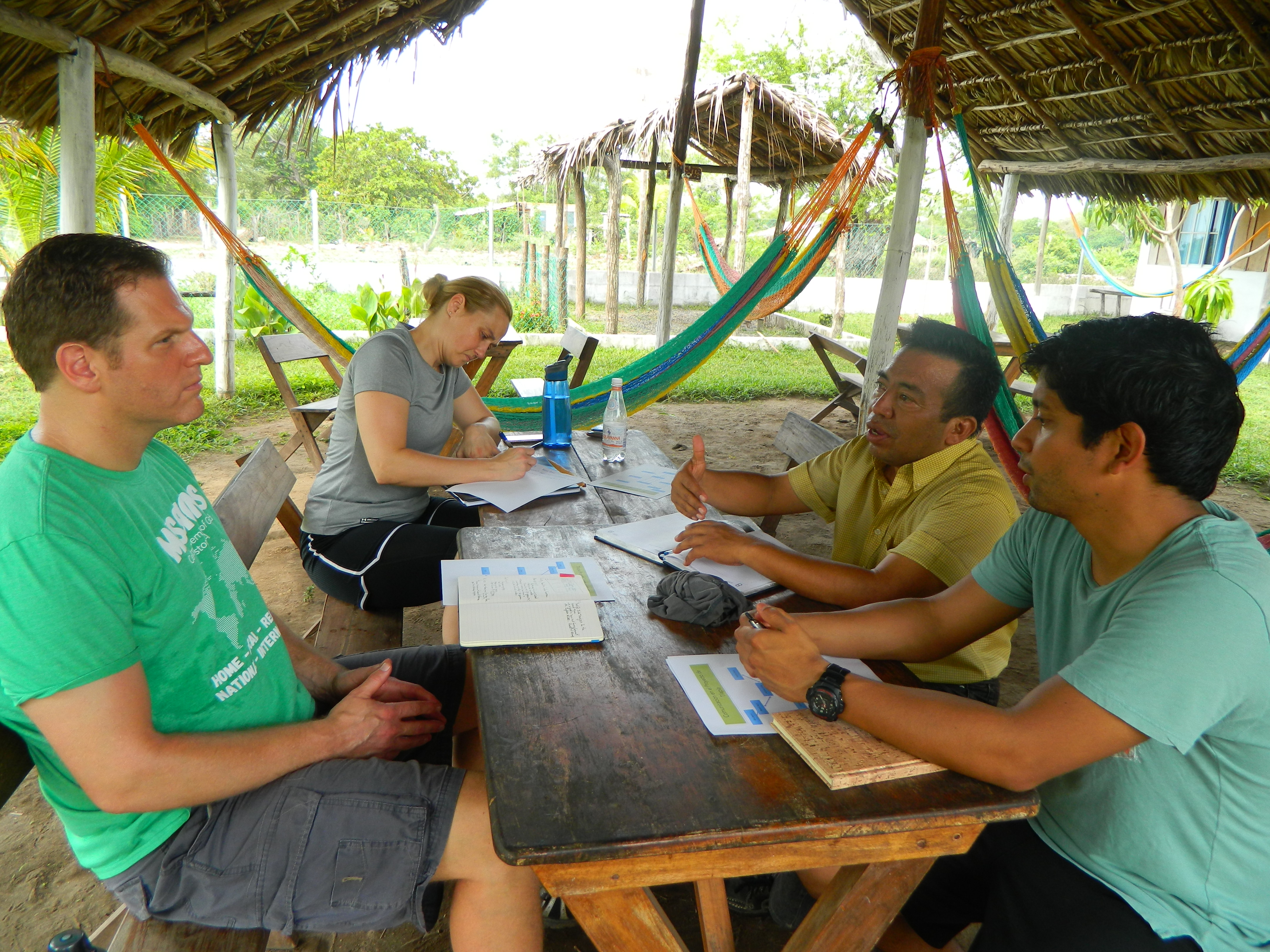 Finally, a ground-breaking ceremony was held to inaugurate the project on the designated land for the construction of the tilapia tanks where the elders, together with Pastor Aristides and the CAG pastors, made a special prayer to bless the land and start the construction of the perimeter wall. In addition to the ceremonies, there was time to answer community questions and clarify any doubts. Communication was recognized as important to avoid misunderstandings and any other circumstances that may affect the continuity of the project.
Both the missionaries (Kurt Jenkins, Vicki Barton, Francisco Teodoro, and Daniel Teodoro) and the people who participated in the project are excited to work together as a team to achieve the goals of this project; as it will advance the development and self-sustainability of the community of the island. Pastors from Pennsylvania also held meetings with ADESCO (Walter and Ezequiel) and the Health Promoter (Amalia) to listen to the general needs of the community. Interpretation and translation was provided by Marcela Chicas and Rafael Ramirez